How to find exact ink levels
The printers screen displays bar graphs, the fifth is for the ink collector unit
These are in 20-25% incremements and always seem to indicate ink levels are lower than they actually are.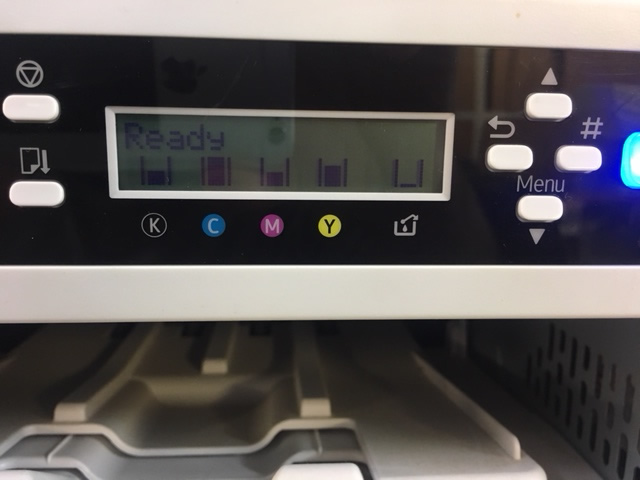 To get exact ink levels, this is done through the Printer Utilities of the Virtuoso Print Manager (VPM). Click on the VPM in the system tray and select "Printer Utilities."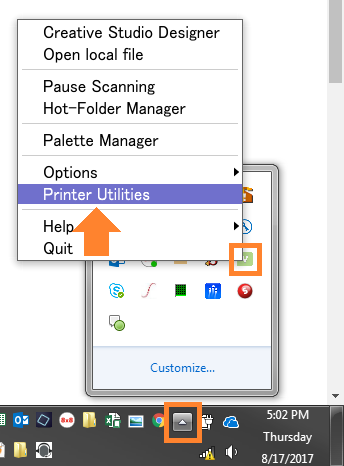 Click on the top button shown below for ink levels/percentages. NOTE: If you have multiple Virtuoso printers, you may need to toggle between in the Printer/Product dropdowns.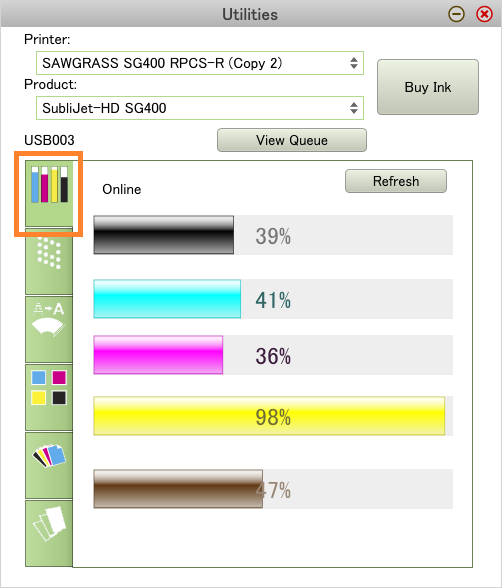 To work out how many mls are left, you need to times the percentage left by the full ink cartridge level. This can be useful to work out how much ink a job will use by checking the ink levels before and after printing a test print.
Sg400 Standard capacity cartridges have 29ml for the Cyan, Magenta and Yellow and 42ml for the Black
Sg800 Standard capacity cartridges have 68ml for the Cyan, Magenta and Yellow and 72ml for the Black

Official figures from Sawgrass suggest 0.0024ml per square inch, or 0.25ml per A4 sized image.